For years, LUMA has mapped the intermediaries of the Digital Media and Marketing ecosystem. These maps have always included Marketers, Agencies and Publishers, albeit in an aggregated way. Today, we map a larger complement to these critical players with the introduction of three new LUMAscapes: Marketers, Agencies and Publishers.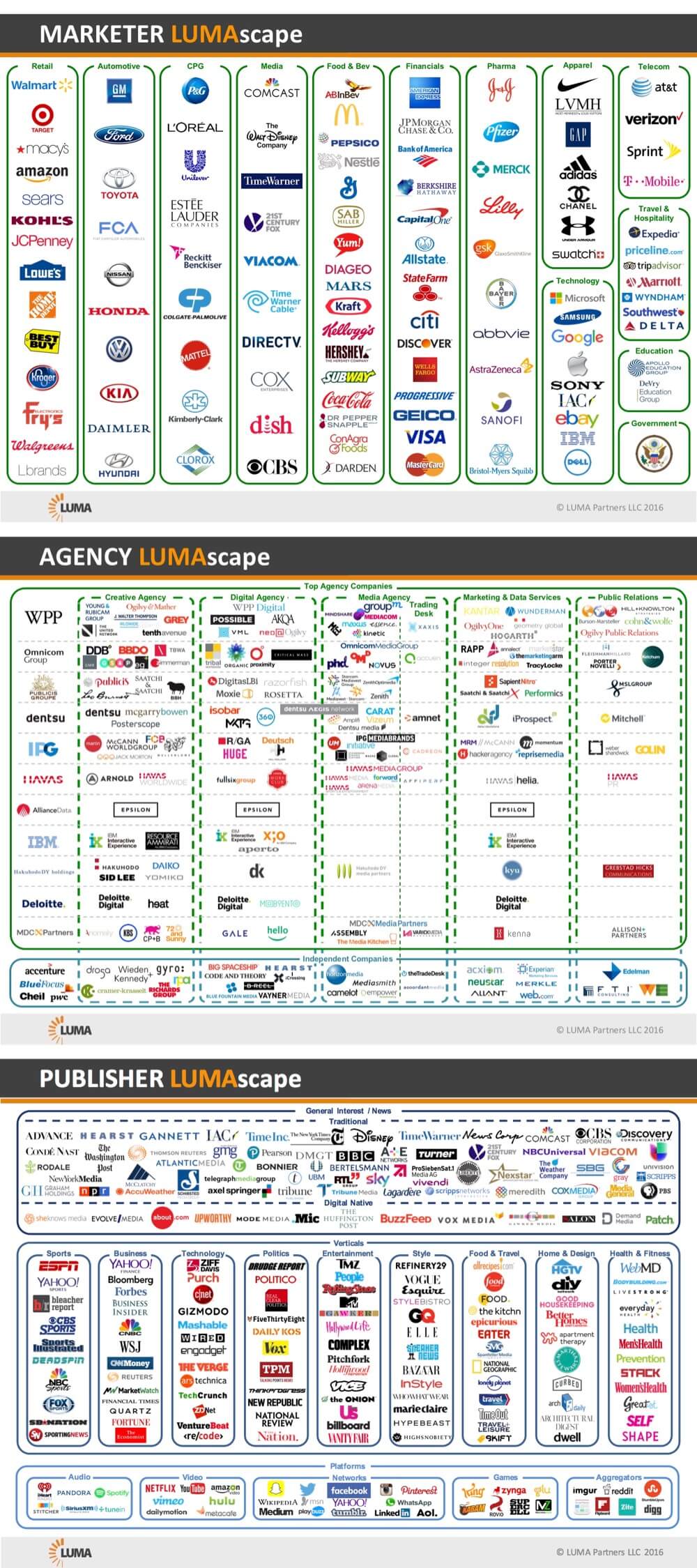 The MARKETER LUMAscape plots over 100 of the largest spenders categorized by vertical. These are the companies who are fueling the growth of the ecosystem as they shift ad spend from analog channels and make increasing investments in data and software capabilities to help them market more effectively and efficiently. They are the lifeblood of the entire sector.
The AGENCY LUMAscape maps the many entities that assist marketer clients by type and ownership group. Agencies fill a vital role in helping marketers navigate through the increasingly complex marketing ecosystem. Agencies now also include consulting and tech services companies as they bring agency-like capabilities in-house.
Finally, the PUBLISHER LUMAscape maps the major content companies by vertical in all formats. From traditional to digital-native, publishers of all kinds are helping the shift of ad spend as they develop innovative content and consumer experiences.
We publish these maps to help people navigate the complex and fragmented digital marketing and media landscape. As always, these are imperfect. If we likely have excluded or mischaracterized companies, we would love to hear from you to make them better at lumascapes@lumapartners.com!