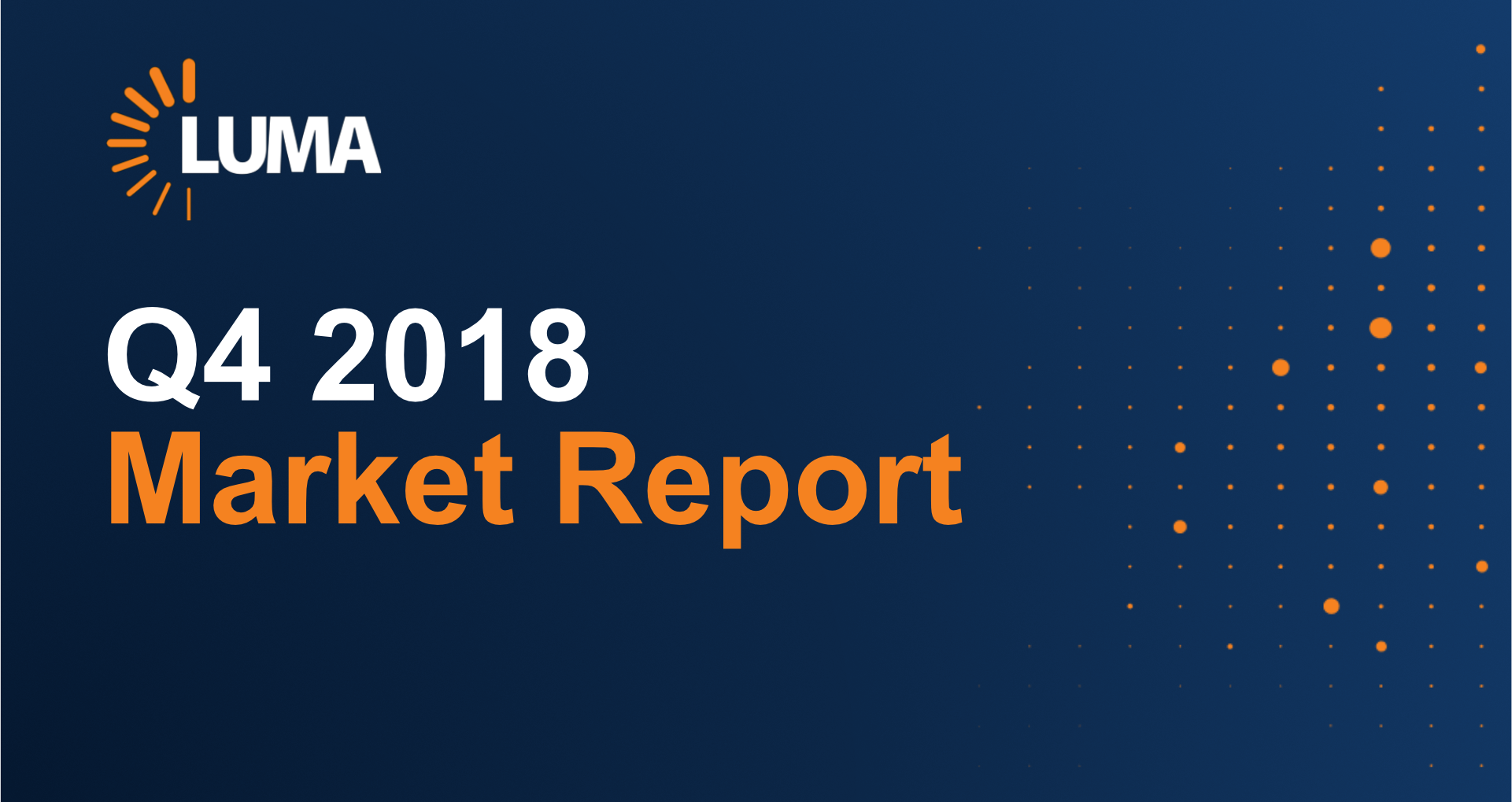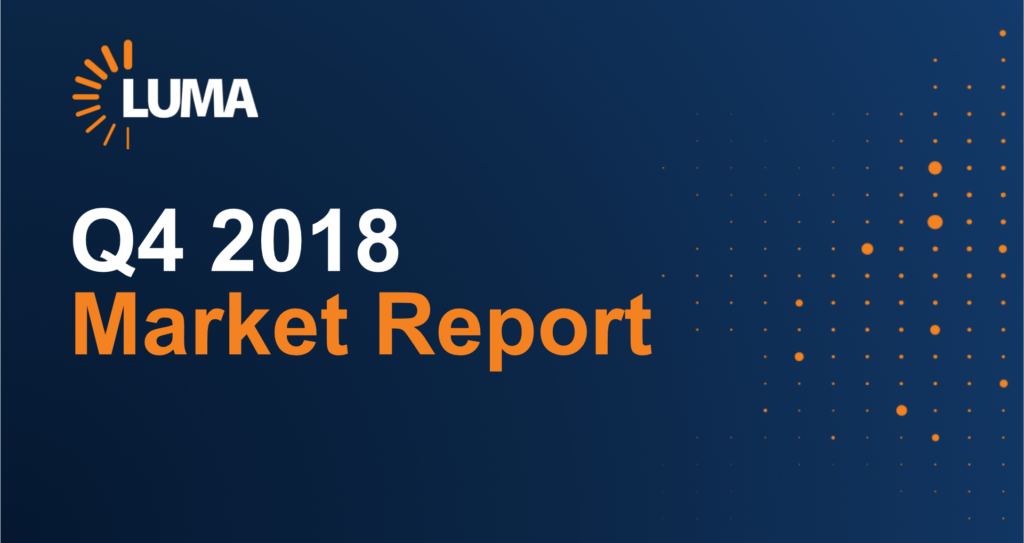 Overview
LUMA's Q4 2018 Market Report highlights the public and private markets during 2018. Despite a year marked by GDPR uncertainty and numerous data and privacy controversies, the big story last year was an increase in large-scale MarTech acquisitions. Following 2017, which had some major marketing clouds, such as Salesforce and Adobe, sitting on the sidelines and zero $1 billion deals, 2018 saw six MarTech deals over $1 billion. These were driven by increased activity from Marketing Clouds (Adobe, Salesforce, and SAP), as well as an influx of Private Equity interest, often at strategic multiples not typical of PE. The Ad Tech and Digital Content sectors, however, were a different story. While there were a few large-scale exits (namely AppNexus and Pandora), both sectors saw a decline in overall M&A as companies continued to struggle to achieve and maintain scale, as well as differentiate from the competition.
It was a similar outcome in the public markets, as the MarTech sector was largely up, even after the overall tech sell-off in the latter half of the year. Meanwhile, aside from The Trade Desk, Ad Tech companies continued to struggle in the public markets. The one surprise was RUBI, which increased more than 80% in 2018, after losing about 90% of its value over the course of the last two years.
Download the report for full access.