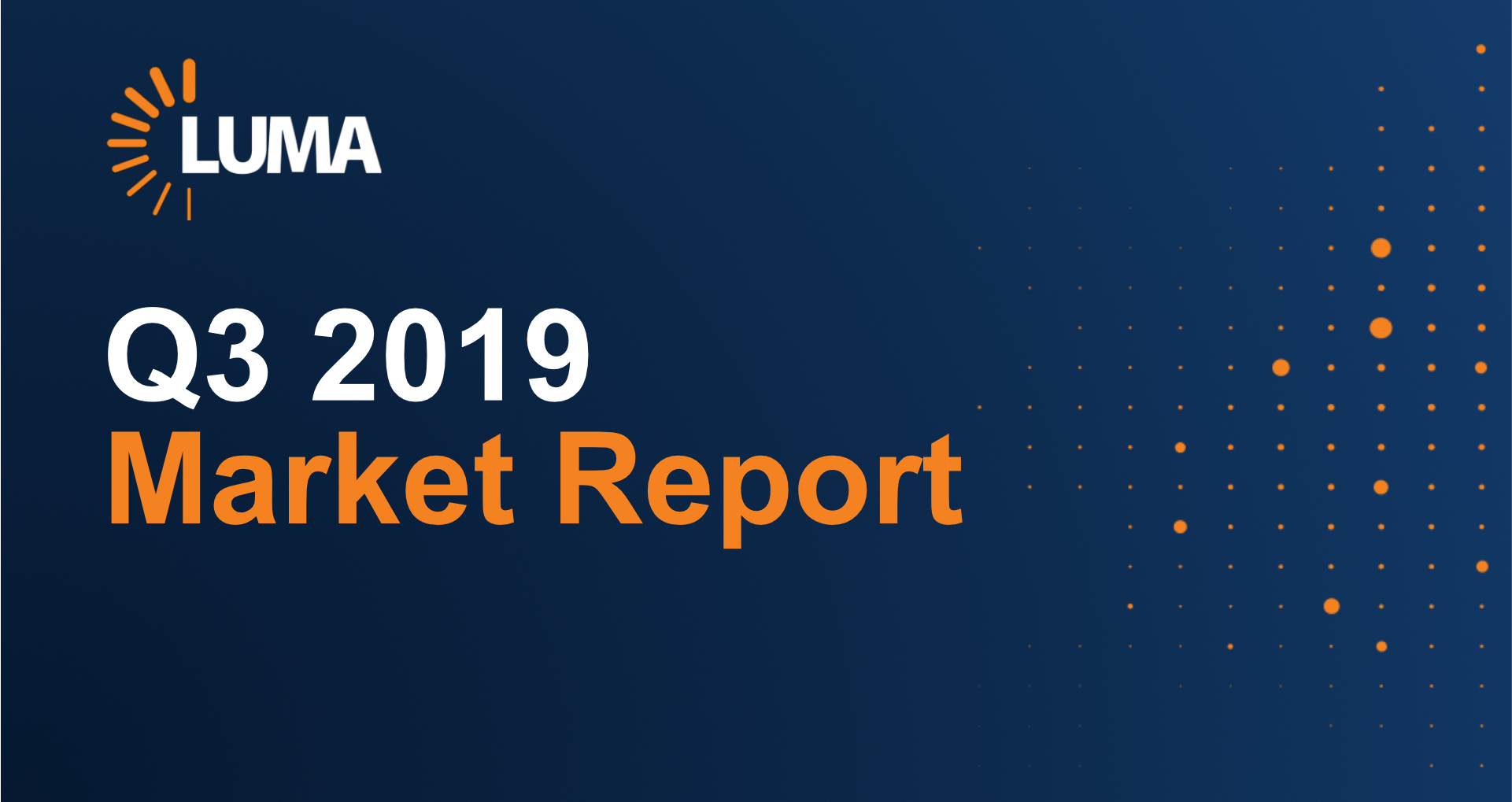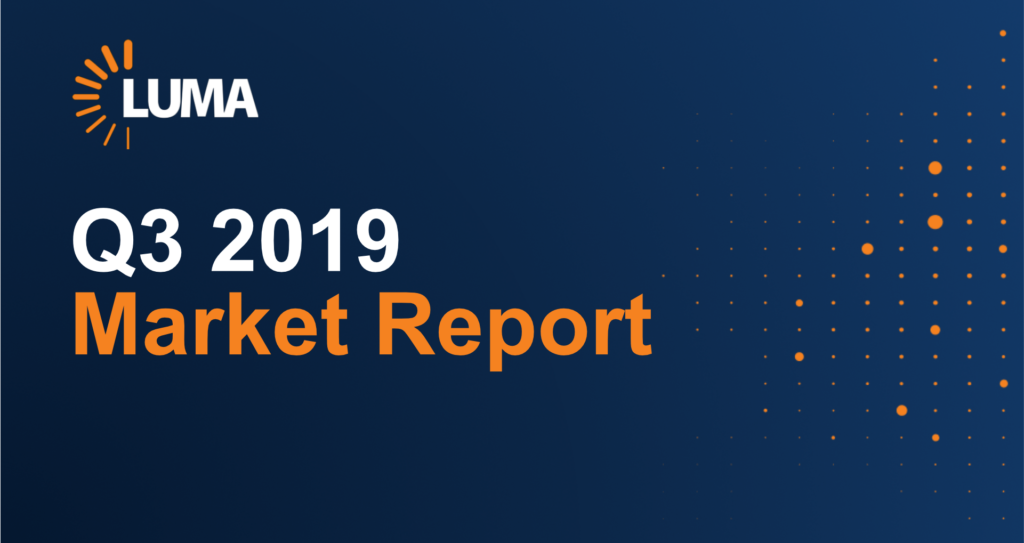 Overview
LUMA's Q3 2019 Market Report highlights the public and private markets during Q3 2019. It was another strong quarter for M&A, with the highest deal volume over the last year. The digital content and D2C sectors were particularly strong, with significant quarter-to-quarter increases, while private equity buyers continue to be the most active, leading a number of $100M+ transactions in the quarter. In the public markets, Ad Tech and MarTech both saw declines in the aggregate market value, as some of the strong performers from past quarters experienced negative market cap growth.
Highlights of the quarter include the following:
Scaled Ad Tech, MarTech, and D2C Brand acquisitions by The Blackstone Group, General Atlantic, and Vista Equity Partners
The long-awaited announcement of the CBS and Viacom merger and its implication on the streaming wars
Continued investment and acquisition of customer data-focused businesses, despite privacy concerns
Downturn in market performance of publicly traded Ad Tech and MarTech companies
20 notable financing rounds across Ad Tech, MarTech, Digital Content, and D2C
Download the full report for access.