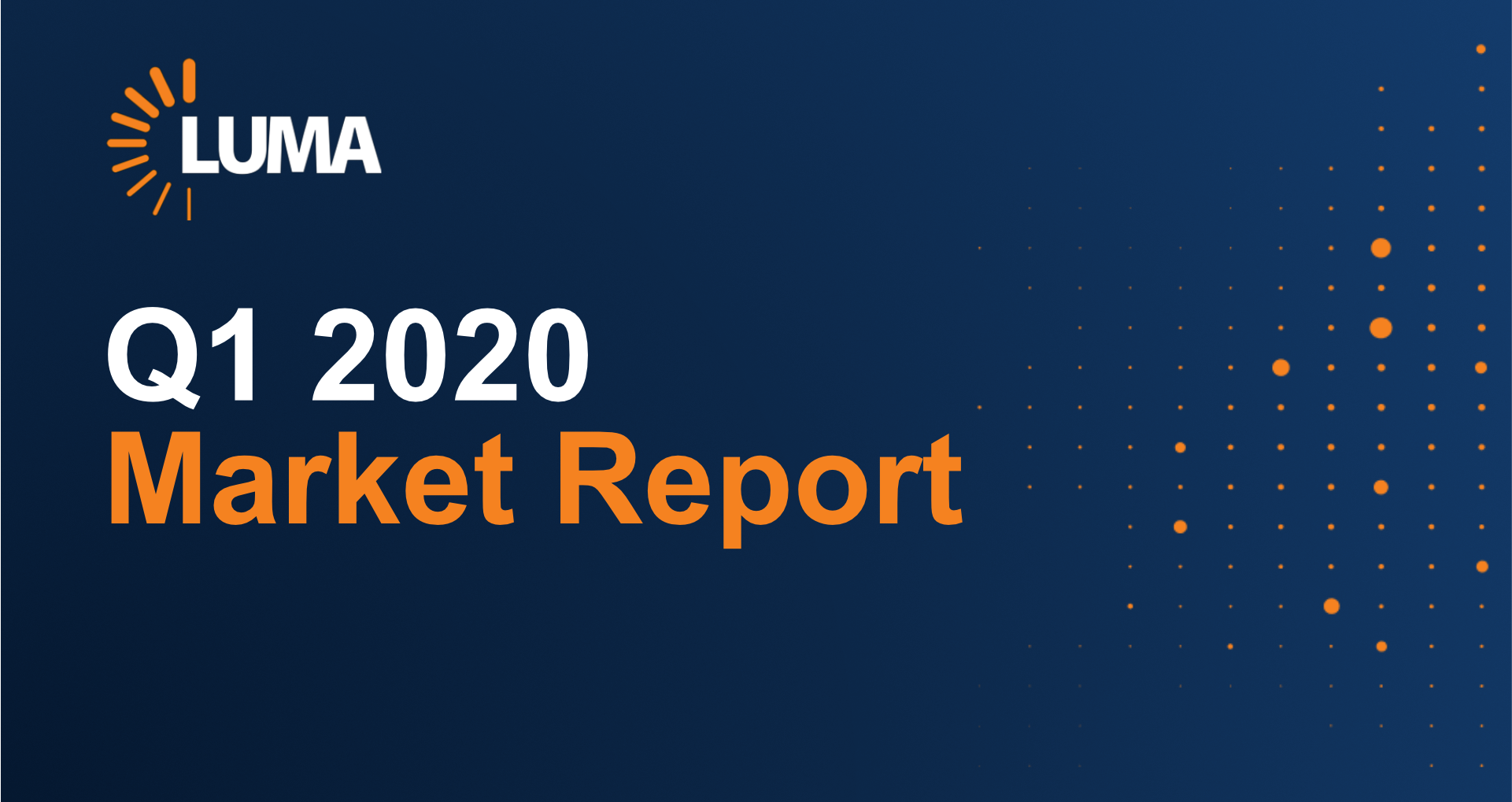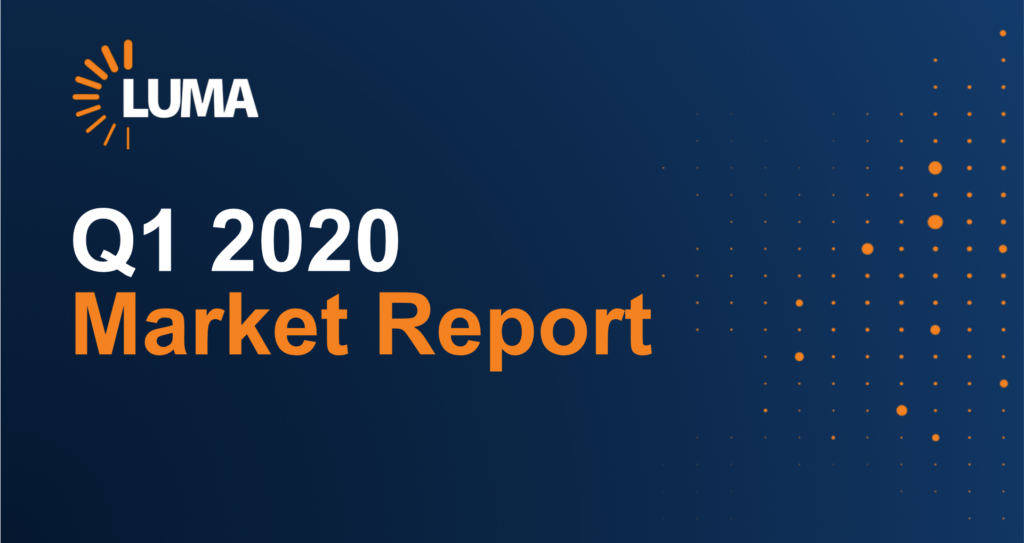 Overview
LUMA's Q1 2020 Market Report covers the public and private markets during Q1 2020. Amid the outbreak of the COVID-19 pandemic, the beginning of an oil price war between Russia and Saudi Arabia, and subsequent public market sell-off, Q1 2020 was a challenging quarter. Deal activity was down across the board, with Ad Tech and MarTech deals off ~50% and Digital Content deals off ~20%, relative to Q1 2019. Unsurprisingly, deal count fell off around March, as fallout from the pandemic became more widespread and the sell-off in the public markets was well underway. Despite the massive global shake-up, several notable deals occurred across MarTech and Digital Content, with an emphasis on Identity and Convergent TV as drivers of strategic deals. In the public markets, Ad Tech and MarTech both saw declines in aggregate market value; however, Ad Tech has been much more heavily impacted by the market uncertainty than MarTech.
Highlights of the quarter include:
· Salesforce's acquisition of two companies within the MarTech space
· Multiple acquisitions in the Convergent TV space of AVOD / OTT players by buyers such as FOX and Comcast
· Continued capitulation sales of Ad Tech players that previously raised money at high valuations
· Two major acquisitions in the Digital Sports Content / Podcasting space, via Spotify's acquisition of The Ringer and Penn National Gaming's investment in Barstool Sports
· A range of notable financing rounds across Ad Tech, MarTech, Digital Content, and D2C
Download the report for full access.