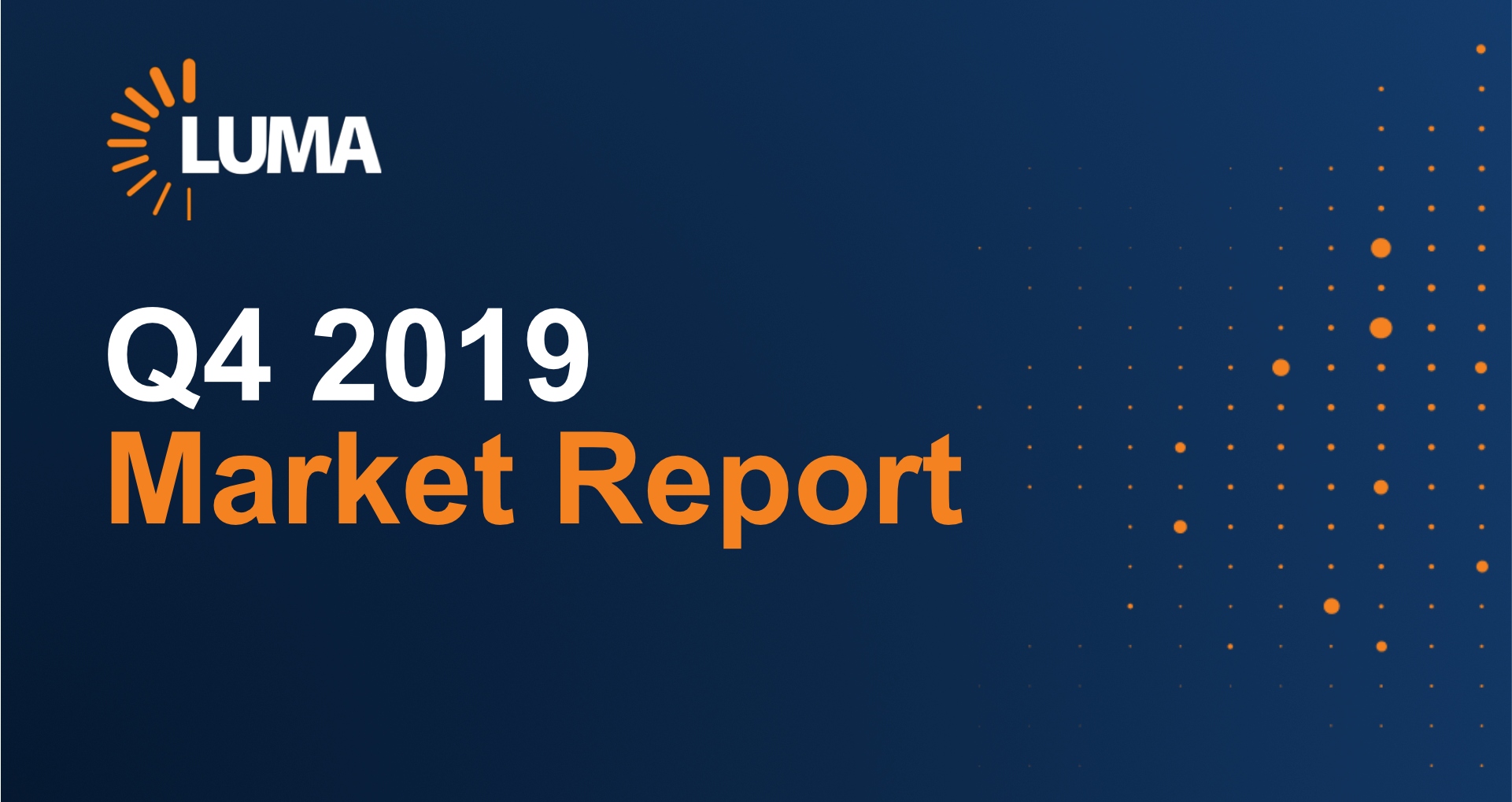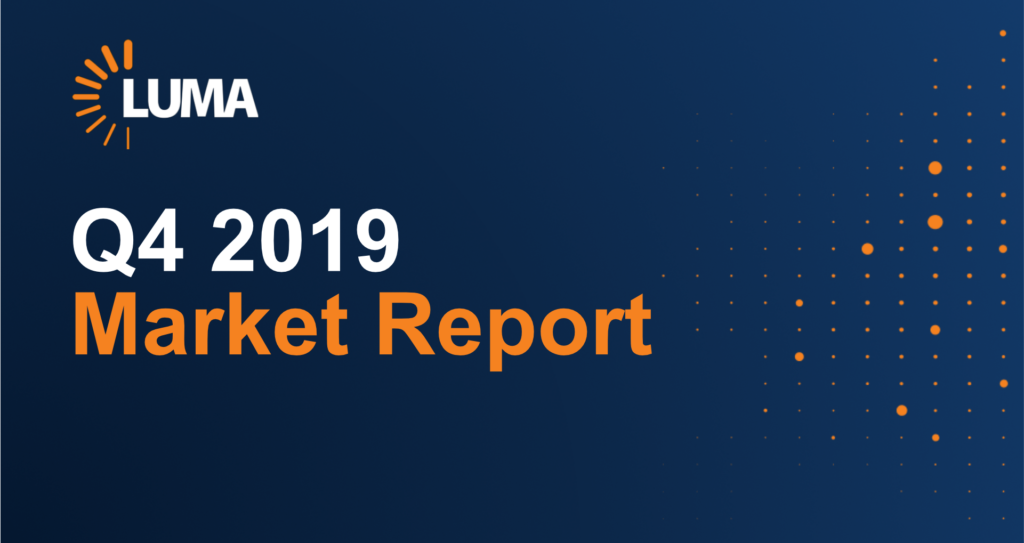 Overview
LUMA's Q4 2019 Market Report spotlights the public and private markets during 2019. After the slight dip in M&A activity during 2018, we watched deal count spike across all sectors, making 2019 the most active year for M&A in the past few years. Not only was the total deal count up, but the number of scaled transactions ($100MM+) were also up significantly. The growth in 2019 was driven by a number of specific trends from each sub-sector, as well as some pervasive trends across digital media broadly. These include ongoing market consolidation, increased scrutiny on data / identity, and the growth of CTV. In the public markets, Ad Tech and MarTech both saw significant increases in aggregate market value, with all but one company in our index experiencing market cap growth.
Highlights of the year include the following:
Scaled Ad Tech, MarTech, and D2C acquisitions by a range of leading PE firms, including Apollo Global Management, The Blackstone Group, Centerbridge Partners, General Atlantic, Platinum Equity, Providence Equity, and Vista Equity Partners
Two ~$1B mergers of Ad Tech companies via the announced merger of Rubicon Project with Telaria and Taboola with Outbrain
Scaled acquisitions of MarTech companies by new entrant buyers such as Mastercard, McDonald's, and PayPal
Multiple acquisitions in the Convergent TV space by buyers such as AT&T and Roku
Continued investment and acquisition of customer data-focused businesses, despite privacy concerns
Positive market performance trends for publicly traded Ad Tech and MarTech companies
A range of notable financing rounds across Ad Tech, MarTech, Digital Content, and D2C
Download the report for full access.